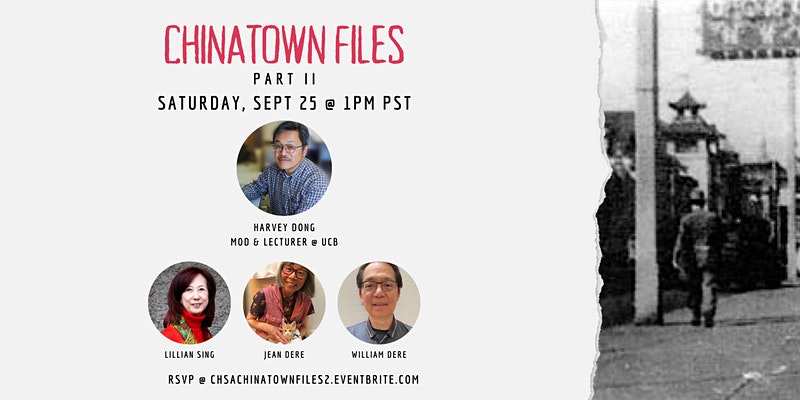 A History Repeated Part II – The Chinese American Democratic Youth League
This panel talk will be about the McCarthy-Cold War repression during the 1950s and 1960s on the Mun Ching, a San Francisco Chinatown based organization also known as the Chinese American Democratic Youth League. Jean and William Dere grew up in San Francisco Chinatown. Their parents were active in the Mun Ching, which supported the newly established People's Republic of China, and friendly relations between the US and China. For his participation, Kai Dere, a WW2 US Army veteran, was persecuted by the US government during the Cold War, which led to loss of US citizenship. Kai Dere's children, Jean and William Dere, will discuss the effects of the persecution during this period of the Red Scare and how it affected their family and other Mun Ching members, denying them their constitutional rights. Lillian Sing was a practicing attorney at that time who stepped forward to defend citizenship cases for Mun Ching members and others whose rights were violated. She will discuss the ramifications of the Mun Ching cases and their significance to the current situation today.
Moderator: Harvey Dong, AAADS, UC Berkeley.
Student Free Ticket Code: CHSASTUDENT.