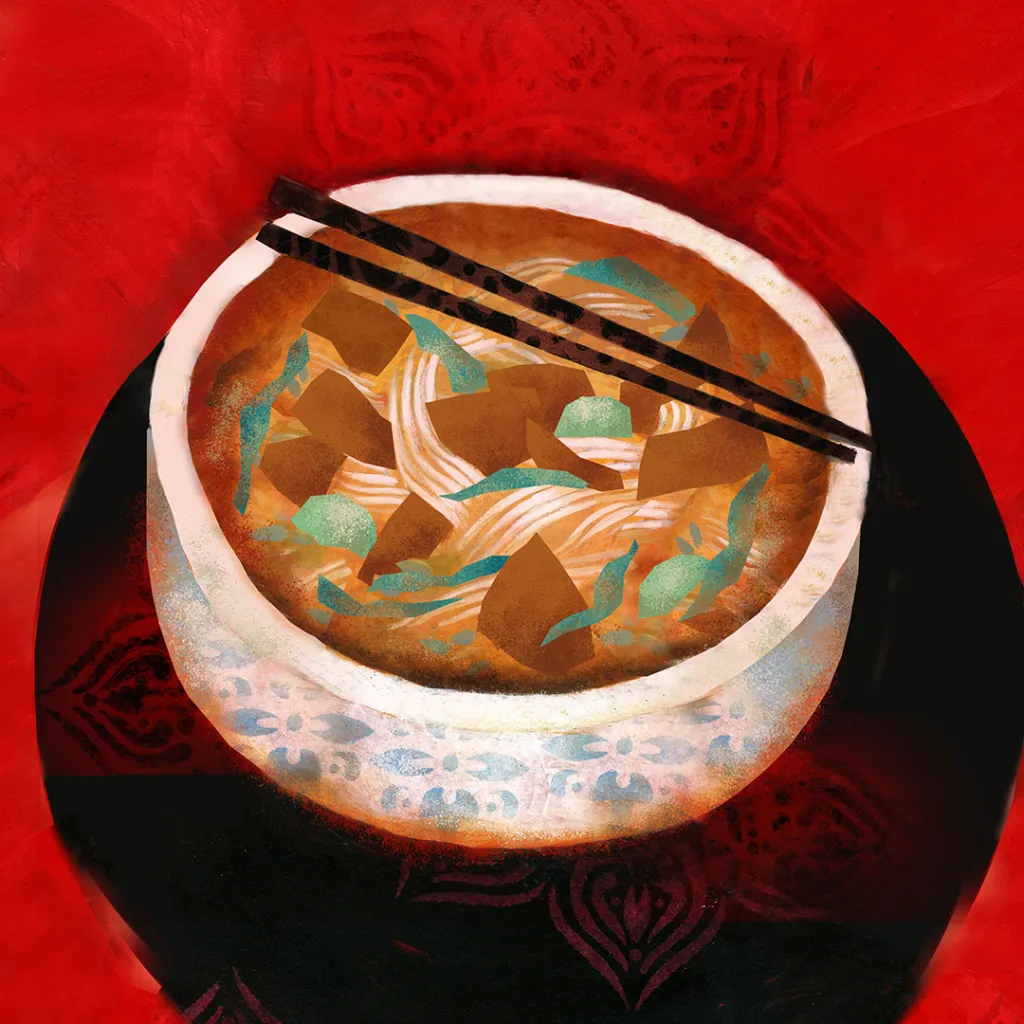 Colonialism is Terrible But Pho is Delicious
November 15, 2022, 7 pm
by Dustin Chinn
Directed by Oanh Nguyen
UC Berkeley Night at the Aurora Theatre
2081 Addison Street, Berkeley
Tickets for UC Berkeley students, faculty, staff, and the A Year on Angel Island community: $15 with code FHL15
Buy Tickets Here
Post-show discussion with Associate Artistic Director Dawn Monique Williams, the actors, and UC Berkeley Professor Lok Siu, author of The Food Truck Generation (forthcoming)
Event co-sponsored by Future Histories Lab, Berkeley Arts + Design, Berkeley Food Institute, the UC Berkeley Asian American Research Center and Aurora Theatre
Taking its inspiration from two viral incidents around cultural appropriation and food (Chef Tyler Akin's how-to video for Bon Appetit, "PSA: This is How You Should Be Eating Pho," and Dan Pashman of The Sporkful's suggestion that you could improve bibimbap using a bundt pan), Dustin Chinn says he "followed the rabbit hole" and wrote "a triptych about the ownership and authorship of food following the journey of Vietnamese noodle soup."
This biting comedy spans centuries, continents, and cultures in its three-part vignette structure. Beginning in 1880s Hanoi, the capital city of French Indochina, where a Vietnamese cook finds herself in the kitchen of aristocratic French settlers. Then in 1999, a century later, in Vietnam, where American diners get their first taste of the local cuisine. Then finally, in present-day, gentrifying Brooklyn, where the simmering argument around culture, ownership, and authenticity comes to a roaring boil.
"Incisive, hilariously spiky, and delectable — Dustin Chinn's Colonialism is Terrible, but Pho is Delicious satisfies every appetite." — Mina Morita, Artistic Director of Crowded Fire Theatre
The play runs Nov. 4-Dec. 4.
This performance is wheelchair accessible. For information on accessibility, please contact the Aurora Theatre Box Office at (510) 843 4822 or boxoffice@auroratheatre.org. For other questions, please contact susanmoffat@berkeley.edu with "Pho" in the subject line.