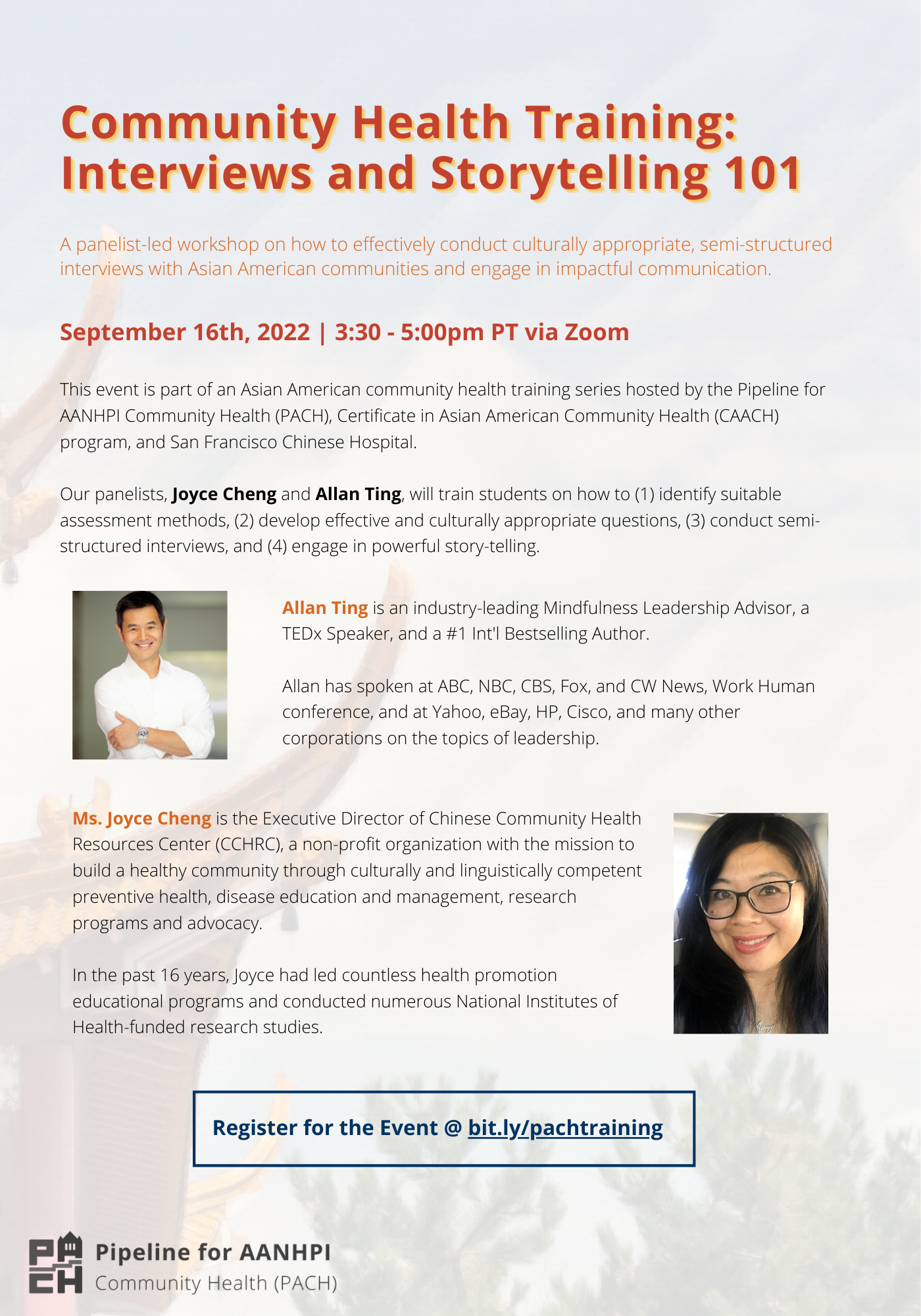 Community Health Training: Interviews and Storytelling 101
[Workshop] Community Health Training: Interviews and Storytelling 101

September 16th, 2022 | 3:30 – 5:00pm PT via Zoom
Join us for a workshop led by Joyce Chen and Allan Ting on how to effectively conduct culturally appropriate, semi-structured interviews with Asian American communities and engage in impactful communication. This event is part of an Asian American community health training series hosted by the Pipeline for AANHPI Community Health (PACH), the Certificate in Asian American Community Health (CAACH), and San Francisco Chinese Hospital. 
Allan Ting is an industry-leading Mindfulness Leadership Advisor, a TEDx Speaker, and a #1 Int'l Bestselling Author. Allan has spoken at ABC, NBC, CBS, Fox, and CW News, Work Human conference, and at Yahoo, eBay, HP, Cisco, and many other corporations on the topics of leadership.
Ms. Joyce Cheng is the Executive Director at Chinese Community Health Resources Center (CCHRC), a non-profit organization with the mission to build a healthy community through culturally and linguistically competent preventive health, disease education and management, research programs and advocacy.