Join us for Nobuko Miyamoto Book Launch Celebration on June 26th
When: Saturday, June 26, 3 – 4:30 PM PST
Where: Free Zoom Event & Facebook Livestream
Register for the event here! (Link: https://www.eventbrite.com/e/nobuko-miyamoto-book-launch-celebration-not-yo-butterfly-tickets-149442958913?utm-campaign=social&utm-content=attendeeshare&utm-medium=discovery&utm-term=listing&utm-source=cp&aff=escb)
Join us for this celebration of a mold-breaking memoir of Asian American identity, political activism, community, and purpose by Nobuko Miyamoto (known once as Chris and Joanne/Nobuko singing group in 1970).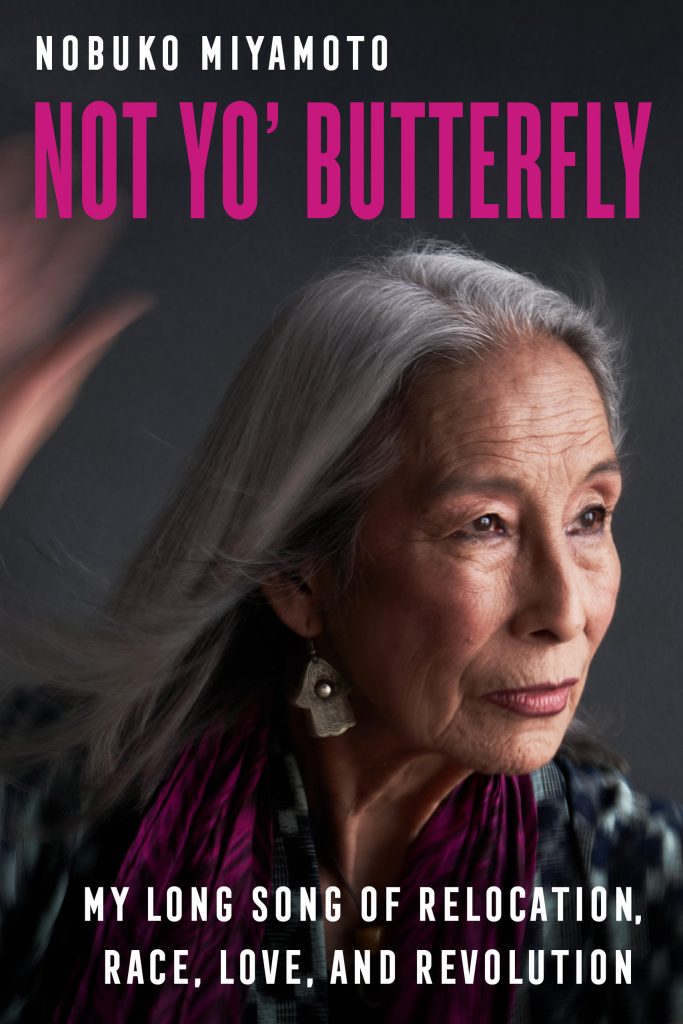 Miyamoto vividly describes her early life in the racialized atmosphere of Hollywood musicals and then her turn toward activism as an Asian American troubadour with the release of A Grain of Sand—considered to be the first Asian American folk album. Her narrative intersects with the stories of Yuri Kochiyama and Grace Lee Boggs, influential in both Asian and Black liberation movements. She tells how her experience of motherhood with an Afro-Asian son, as well as a marriage that intertwined Black and Japanese families and communities, placed her at the nexus of the 1992 Rodney King riots—and how she used art to create interracial solidarity and conciliation.  
Through it all, Miyamoto has embraced her identity as an Asian American woman to create an antiracist body of work and a blueprint for empathy and praxis through community art. Her sometimes barbed, often provocative, and always steadfast story is now told.  
Purchase a copy of Not Yo' Butterfly here from Eastwind Books for $27 on sale with Nobuko Miyamoto's autographed bookplate!
This event is co-sponsored by Eastwind Books of Berkeley , J-Sei, and the Asian American and Asian Diaspora Studies (AAADS) Program at the University of California, Berkeley.