Open House: MA in Asian American Studies at San Francisco State University
Looking for an MA Program with activism within Asian Americans?
Want to teach Asian American courses at a community college?
Want to be a community organizer?
Join the legacy of Ethnic Studies and Activism at San Francisco State University! Applications are still open for the 2022-2023 school year.
Open House: December 7, 2022 from 3:30 to 4:30 PM
Zoom Link (Scan QR Code):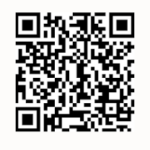 For RSVP and application information, please contact MA Coordinator Prof. Wesley Ueunten at wesueu@sfsu.edu.
The AAS dept. welcomes persons with disabilities and will provide reasonable accommodations upon request. If you would like reasonable accommodations for this event, please contact AAS Chair Mai-Nhung Le at mainhung@sfsu.edu as soon as possible so your request may be reviewed.
AAS Department Contact
Hours: Monday to Friday from 9 AM to 5 PM
Email: aas@sfsu.edu
Phone: (415) 338-2698