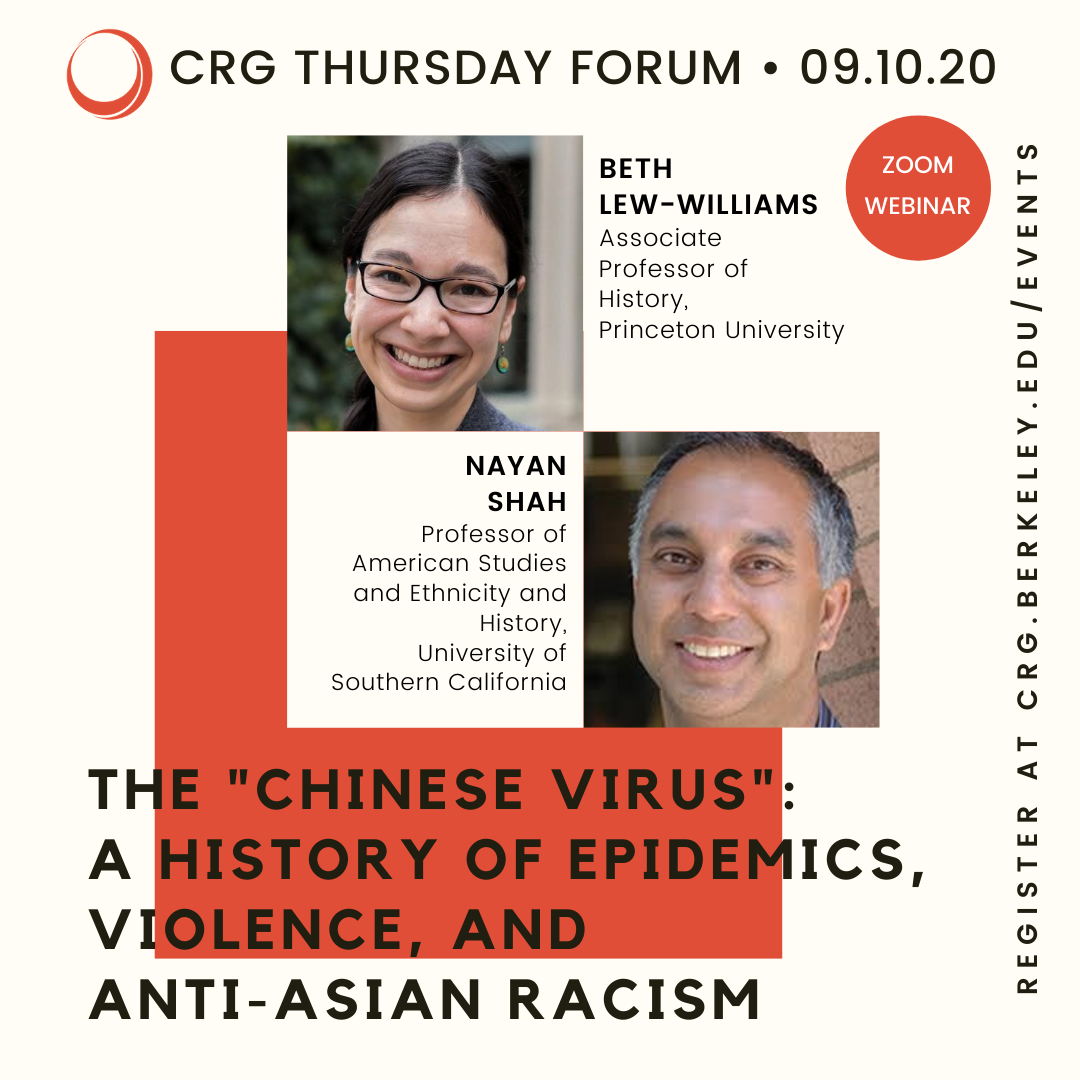 THE "CHINESE VIRUS": A HISTORY OF EPIDEMICS, VIOLENCE, AND ANTI-ASIAN RACISM
The coronavirus pandemic has been accompanied by an epidemic of anti-Asian violence, fueled by a president who has labelled COVID-19 "kung flu" and "the Chinese virus."  This panel will feature Beth Lew-Williams, Associate Professor of History at Princeton University and the author of The Chinese Must Go: Violence, Exclusion and the Making of the Alien in America (Harvard University Press, 2018), and Nayan Shah, Professor of American Studies, Ethnicity and History at USC and the author of Contagious Divides: Race and Epidemics in San Francisco's Chinatown (University of California Press, 2001), who will address how history helps us better comprehend our xenophobic present.
Co-sponsored by the Center for Chinese Studies, Berkeley Interdisciplinary Migration Initiative, and Asian American and Asian Diaspora Studies.
Click here to Register to receive a personalized link to join the Zoom webinar.
*If you require an accommodation for effective communication (ASL interpreting/CART captioning, alternative media formats, etc.) to fully participate in this event, please contact Ariana Ceja at centerrg@berkeley.edu with as much advance notice as possible and at least 7-10 days in advance of the event.