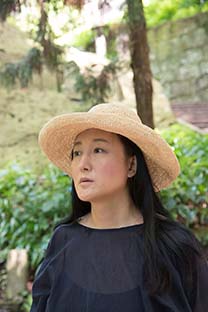 Yu Miri: Berkeley Japan Prize Recipient
Colloquium: Center for Japanese Studies | September 30 | 5-6:30 p.m. | David Brower Center
 2150 Allston Way, Berkeley, CA 94704
 Yu Miri
 Andrew Leong, UC Berkeley
 Center for Japanese Studies (CJS)
The Center for Japanese Studies welcomes internationally acclaimed novelist, playwright, and essayist Yu Miri to the campus as the recipient of the 5th Berkeley Japan Prize for her genre-defying work as an author. Yu's Family Cinema received the 1997 Akutagawa Prize, Japan's most prestigious literary award, and the English version of her recent novel Tokyo Ueno Station (translated by Morgan Giles) won the 2020 National Book Award for Translated Literature. Conveying the scale of historical trauma through their intimate focus on the suffering of individuals and families, the works of Yu Miri have brought critical attention to the challenges of socioeconomic inequality, ethnic discrimination, and everyday precarities that continue to shape the life of minoritized and traumatized individuals. Many of her recent works, including Tokyo Ueno Station, tell stories before and the aftermath of the triple disasters, tsunami, earthquake and the Fukushima nuclear accident, of March 11, 2011, through the diverse perspectives of the survivors as well as the deceased. She currently lives in Odaka, Minami-Soma City in Fukushima, where she runs a bookstore/café called Full House.
The CJS Berkeley Japan Prize is a lifetime achievement award from our center given to an individual who has made significant contributions to enriching the understanding of Japan on the global stage.
Yu Miri will deliver a short acceptance speech. This will be followed by a conversation with Karen Tei Yamashita, a celebrated Japanese American writer and professor emerita of Literature and Creative Writing at the University of California, Santa Cruz. Yamashita's representative works include The Arc of the Rain Forest (1990), I Hotel (2010) and Sansei and Sensibility (2020).
A book signing by both authors will follow the event.
 cjs@berkeley.edu, 510-642-3415
Kumi Sawada Hadler, kumi.hadler@berkeley.edu, 510-642-3156