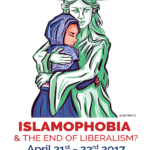 Islamophobia & The End of Liberalism? April 21st – 23rd 2017 Booth Auditorium UC Berkeley Boalt School of Law irdproject.com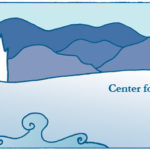 Upcoming Events New Topics, Technologies and New Times: Japan Ahead Friday-Saturday, February 24-25 Ida & Robert Sproul Room, International House, UC Berkeley Academic communities play an important role in shaping international perspectives. Scholars work within broad networks, developing thoughtful insights on emerging changes long before others become aware of their implications. Students, whether within Japan […]
Please consider attending this important event tonight co-sponsored by AAADS and the Center for Japanese Studies in commemoration of the 75th anniversary of the signing of Executive Order 9066, which led to the unjustified incarceration of 120,000+ persons of Japanese ancestry during World War II. Film – Documentary: Center for Japanese Studies | February 21 | […]
 Support Asian American and Asian Diaspora Studies during UC Berkeley's Big Give campaign! Advance the Change You Want To See Give to AAADS November 17th is Berkeley's 3rd 24 hr day of giving. Last year UC Berkeley raised more than $5M in one day with over 7000 gifts to various programs across campus. Let's try to make it even bigger […]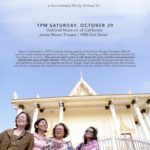 You are invited to the premiere of Michael Siv's documentary "Daze of Justice" at 1PM on October 29th, 2016 at the Oakland Museum of California. "Born in Cambodia in 1975 during the bloody regime of the Khmer Rouge, filmmaker Mike Siv and his mother barely escaped the infamous "killing fields."  Growing up, Mike has been […]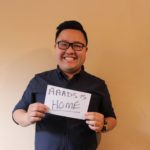 Please join us for an evening of sharing and community building at the Asian American and Asian Diaspora Studies Advancing Our Legacy 2016 Fundraising Dinner Friday, October 28, 2016 at 6:00 pm, Cinnamon Tree Restaurant, Oakland
DEADLINE FAST APPROACHING!! APPLY TODAY!! ASIAN AMERICAN COMMUNITY SUMMER FELLOWSHIP!! The AACSF will offer ONE ASIAN AMERICAN & ASIAN DIASPORA STUDIES MAJOR $3000 grant to pursue an internship at a non-profit community organization that serves the Asian American Community.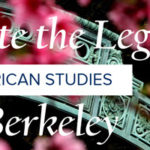 THE ASIAN AMERICAN AND ASIAN DIASPORA (AAADS) PROGRAM AND THE JAPANESE AMERICAN WOMEN ALUMNAE OF UC BERKELEY invite you to CELEBRATE THE LEGACY OF JAPANESE AMERICAN STUDIES AT UC BERKELEY with a talk by: NORMAN MINETA '53 and performances by: PJ AND ROY HIRABAYASHI FOUNDERS OF SAN JOSE TAIKO, POET G YAMAZAWA, CAL RAIJIN TAIKO […]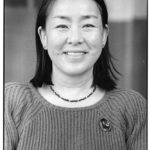 Join us on April 7, 2016, 20th for the Anniversary showing of Ancestors in the Americas Part I and to honor Loni Ding's achievement in creating it!!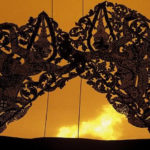 Please join the Ethnic Studies Library and Eastwind Books of Berkeley in welcoming Professor Khatharya Um on Wednesday, December 2nd, 6-8pm at the Ethnic Studies Library. Professor Um will discuss her recently published book From the Land of Shadows: War, Revolution, and the Making of the Cambodian Diaspora and mark the opening of an exhibit entitled […]