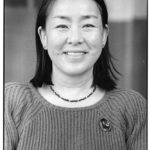 Join us on April 7, 2016, 20th for the Anniversary showing of Ancestors in the Americas Part I and to honor Loni Ding's achievement in creating it!!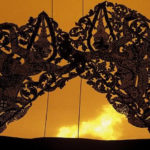 Please join the Ethnic Studies Library and Eastwind Books of Berkeley in welcoming Professor Khatharya Um on Wednesday, December 2nd, 6-8pm at the Ethnic Studies Library. Professor Um will discuss her recently published book From the Land of Shadows: War, Revolution, and the Making of the Cambodian Diaspora and mark the opening of an exhibit entitled […]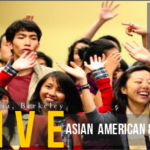 Support the Asian American and Asian Diaspora Studies Program at UC Berkeley! Help AAADS support: Undergraduate and Graduate Education Research Programming Community Engagement Thank you for advancing the legacy of our program for generations to come. _______________________________ November 19th is Berkeley's 2nd 24 hr day of giving. Last year we raised more than $5M in one […]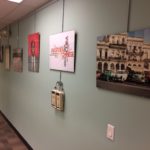 Come visit the Chinese Diaspora in Cuba Photo Exhibit, which is on display this October in the Ethnic Studies Library. Photographed and curated by Marilyn Wong, the exhibit features photos that shed light on Chinese labor migration and presence in Cuba. From the library's official website: "With the United States and Cuba moving towards the normalization […]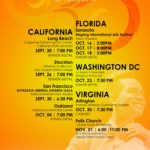 Phare, The Cambodian Circus presents 'Khmer Metal' at the Oakland Scottish Rite Center on Sunday, October 4th at 7:00 p.m. Tickets available at http://pharecircus.org/ustour2015/. Taking place over one evening in a grungy bar, 'Khmer Metal' tells stories of urban life in modern Cambodia through dance, theatre, breathtaking acrobatics and original, live music. CNN calls it an […]
From the A.C.T. Event Page: "In these two tales of contemporary Filipino-American life in California, adapted from the acclaimed collection of short stories by San Francisco author Lysley Tenorio, a vibrant array of characters strive for personal transformations that are seemingly impossible, wonderfully moving, and distinctly theatrical. The infamous headline-making eviction of Filipino residents from […]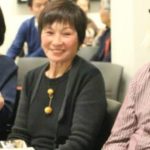 After 44 years of dedicated service to the university, Professor Elaine H. Kim will be retiring this year. Professor Kim received her B.A. from the University of Pennsylvania, her M.A. from Columbia University, and her Ph.D. from the University of California, Berkeley. She also received an Honorary Doctorate in Humane Letters from the University of […]
By
jliu
on March 31, 2015
Please join us for a screening of the film DELANO MANONGS: FORGOTTEN HEROES OF THE UNITED FARM WORKERS MOVEMENT with filmmaker Marissa Aroy and a reading from Lysley Tenorio's Monstress: Stories on April 15th 4:00 – 5:30 PM at the Multicultural Community Cneter (MCC). Meet Marissa and Lysley and enjoy light refreshments.
By
rscc
on October 29, 2014
AAADS lecturer Hannah Michell's debut novel, "The Defections," published in February, 2014, is a narrative set in the backdrop of the turbulent geopolitical climate between modern day South Korea and North Korea. The novel follows the stories of three displaced characters, each suffering from a sense of "unbelonging" in the metropolis of Seoul: Mia, a […]
By
rscc
on October 29, 2014
The Asian American and Asian Diaspora Studies (AAADS) Program, formerly known as Asian American Studies (AAS), will be hosting a kick-off dinner on Friday, November 7th at the Far East Café in San Francisco for a five-year fundraising campaign in connection with the 50th Anniversary of program. It was in 1969 that Asian American Studies was […]