Elaine H. Kim Retirement Celebration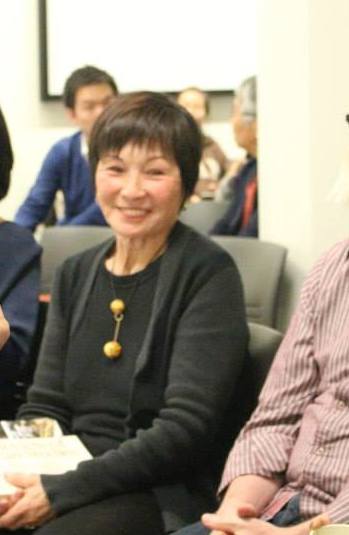 After 44 years of dedicated service to the university, Professor Elaine H. Kim will be retiring this year. Professor Kim received her B.A. from the University of Pennsylvania, her M.A. from Columbia University, and her Ph.D. from the University of California, Berkeley. She also received an Honorary Doctorate in Humane Letters from the University of Massachusetts Boston in 1995, and an Honorary Doctorate of Laws from Notre Dame University in 2004.
A founding member of the Asian American Studies Program and the Ethnic Studies Department at the University of California, Berkeley, Professor Kim joined the Berkeley faculty in 1971. During her long tenure, she has occupied many important leadership positions on the Berkeley campus, in many instances as the first or the only Asian American faculty to have done so. Having achieved the rank of Full Professor, Professor Kim was former Faculty Assistant to the Chancellor for the Status of Women, former Associate Dean of the Graduate Division, and former Assistant Dean in the College of Letters and Science, University of California, Berkeley. She also served as Chair of the Ethnic Studies Department, and as Program Coordinator of Asian American Studies for multiple terms.
A prolific and highly influential scholar, Professor Kim has authored and co-edited 10 books that are among seminal, award winning works in Asian American studies, including Fresh Talk/Daring Gazes: Issues in Asian American Visual Art (with Margo Machida and Sharon Mizota University of California Press, 2003), which received the Association for Asian American Studies Cultural Studies Book Award in 2004; Making Waves: Writings By and About Asian American Women (co-edited with Asian Women United of California, Beacon Press, 1989), which received the Association for Asian American Studies Book Award in 1990; East To America: Korean American Life Stories (co-edited with Eui-Young Yu, The New Press, 1996), which received the 1996 Kiriyama Book Prize Finalist for East To America; and Asian American Literature: An Introduction to the Writings and Their Social Context (Temple University Press, l982).
Professor Kim's accomplishments and contributions extend to other creative projects. She was Producer, Director, and Writer of Reloaded: Representing Asian Women in Hollywood and Beyond (2011); Executive Producer of Labor Women (2002); Co-Producer of Sa-i-gu: From Korean Women's Perspectives (1992); and Associate Producer of Slaying the Dragon: Asian Women in U.S. Television and Film (1988).
Professor Kim also has served in many national leadership positions including as a member of the President's Commission on Women in U.S. History, and past President of the Association for Asian American Studies, as founder of Asian Women United of California, and co-founder of both Oakland Korean Community Center and Asian Immigrant Women Advocates.
For her many notable accomplishments, Professor Kim received the Association for Asian American Studies Lifetime Achievement Award in 2011, and the Asian Pacific American Heritage Lifetime Achievement Award in 2012. She was also a recipient of the California State Assembly Award for Excellence in Education, and the 1998 Global Korea Award. She was inducted into the Hall of Outstanding Women at Cal in 1995.
In honor and celebration of the indelible legacy that Professor Elaine Kim has created over the years, and for her pioneering scholarship and sustained commitment to Asian American Studies and communities, the UC Berkeley Asian American and Asian Diaspora Studies Program has established "The Elaine H. Kim Korean American Studies Fund" to support the advancement of Korean American studies. For information about contributing to the fund, please visit our AAADS program website, http://aaads.berkeley.edu/.
A reception will be held in honor of Professor Elaine Kim at the Alumni House on September 29, 2015 from 5:30-7:30pm. All friends, colleagues, students, and well-wishers are welcome to attend.
(Update: The page dedicated to the fund can be found by clicking on this link.)