A look back on Berkeley's past with Asian American students (The Daily Californian)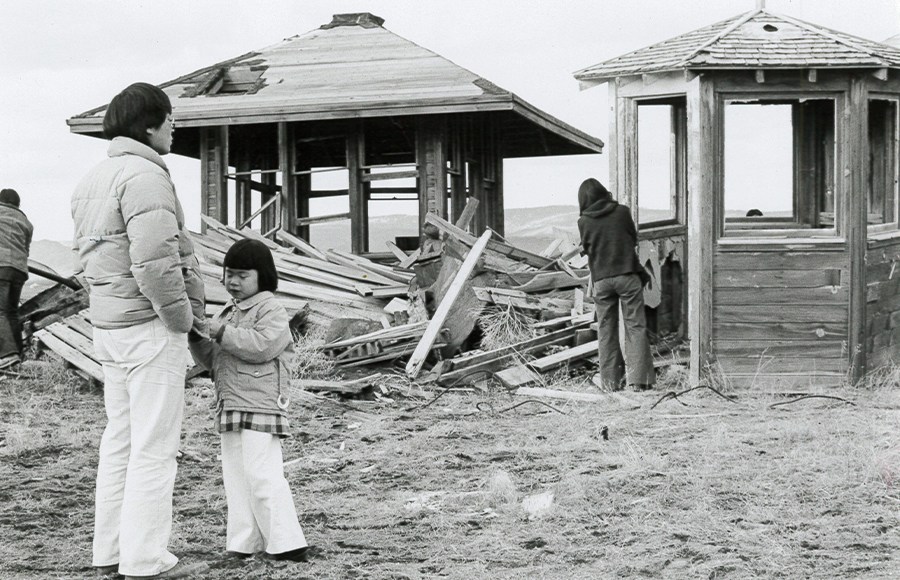 Click here for the link to original article.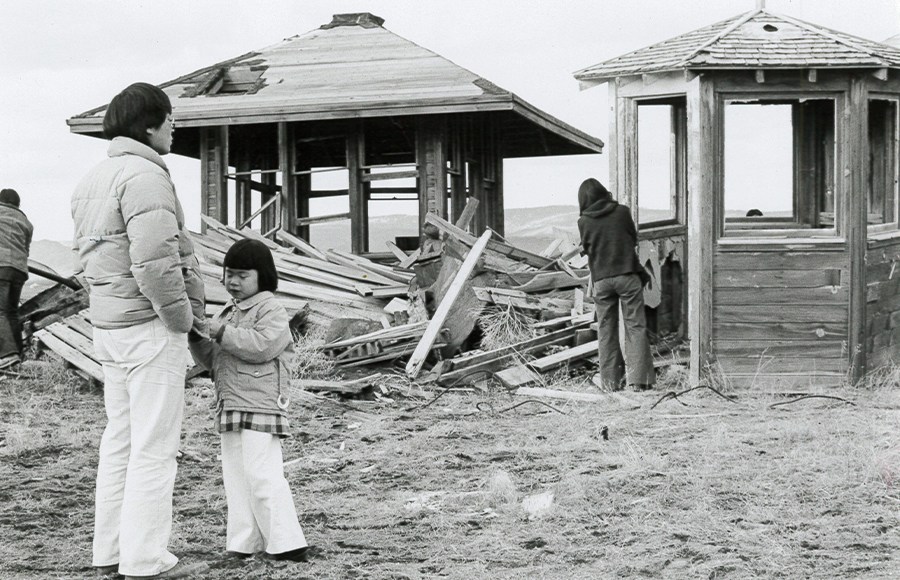 Photo from The Daily Californian.
BY HENRY TOLCHARD | STAFF OF THE DAILY CALIFORNIAN
Taeko "Taye" Oda, a Japanese American woman, was in her last year at UC Berkeley when fellow students and staff in Doe Library talked about hearing the bombing of Pearl Harbor on the radio. She felt all eyes in the room on her. The following year, she was sent to an internment camp.
During World War II, some campus Asian American students continued their research even while they were being interned, such as a few sociology graduate students in the midst of book writing, according to Harvey Dong, campus lecturer in Asian American and Asian Diaspora Studies.
"People still saw Berkeley as their alma mater, even when they were in the camps," Dong said.
It was not until 2009, almost 70 years later, that 42 former campus students received the degrees they were working toward when they were sent to internment camps.
Dong's own father, Paul Dong, was drafted into the Army during World War II while he was a campus student. It was a "very emotional day on campus," Dong said in an email, as the campus president at the time, Robert Sproul, saw the whole group of draftees off to war.
Since UC Berkeley's charter, campus community members ranging from students to researchers to faculty have historically harbored negative, sometimes racist views of Asian Americans.
"These people were truly, in every sense, aliens," wrote Hubert Bancroft, for whom Bancroft Way and Bancroft Library were named, in his 1890 historiography "History of California." "The color of their skin, the repulsiveness of their features, their undersized of figure, their incomprehensible language, strange customs and heathen religion … conspired to set them apart."
Bancroft's sentiments, according to Dong, reflect the period of time in Berkeley during which Asian Americans were not seen as "insiders" to American society. That view affected how history was taught, Dong added, even if Bancroft himself was not campus faculty.
"In a sense," Dong said, "he felt that they were foreign to the environment; they could never really be Americans."
Campus graduate student in ethnic studies Amy Lin said that growing up, she was used to being a part of a working-class, mostly Filipino community in which people were struggling to get by. Lin said when she came to campus, it was her first time interacting with a white middle-class person.
"I felt out of place," Lin said. "That was the first time I recognized how there is a gap between how people think East Asians should be and how I felt in that setting."
Throughout history, Asian Americans were commonly seen as "guest workers," Dong said.
Dong said that after World War II, many Asian Americans would go to schools such as UC Berkeley because they were taught to assimilate into American culture. But because of discrimination, many of them did not benefit after graduation from the occupational opportunities that would correspond with their degrees.
The myth of the model minority, Lin said, also began to form during this period when many Asian Americans, particularly Japanese Americans, struggled to find homes after they were released from the internment camps.
"There was this bootstrap image of Japanese Americans that was extended to Asian Americans in general," Lin said.
This model minority myth continues into the present, Lin said, but does not accurately reflect the experience of all Asian Americans.
"Here at Cal we don't see a lot of Southeast Asian or East Islander students because they have been excluded from these higher-education activities," Lin said.
Over the years, however, Asian American and Pacific Islander students became an increasingly large part of UC Berkeley's diverse community. They made up 42.4 percent of new freshmen who enrolled in fall 2017.
Still, this history of oppression toward Asian Americans could easily have been forgotten, Dong said. With the creation of ethnic studies departments at UC Berkeley after the Third World Liberation Front strikes of the 1960s, which Dong took part in, these new academic fields allowed a "re-looking" at history, Dong said.
"Progress is always being made because there are a lot of good things about where we're at now, but there's a lot of areas that need work," Lin said. "Advocacy for Southeast Asian and Pacific Islander students … right now it is really about building collective effort."
Henry Tolchard covers race and diversity. Contact him at htolchard@dailycal.org and follow him on Twitter at @htolchard.