Asian American Research Journal – Call for Papers [DEADLINE EXTENDED]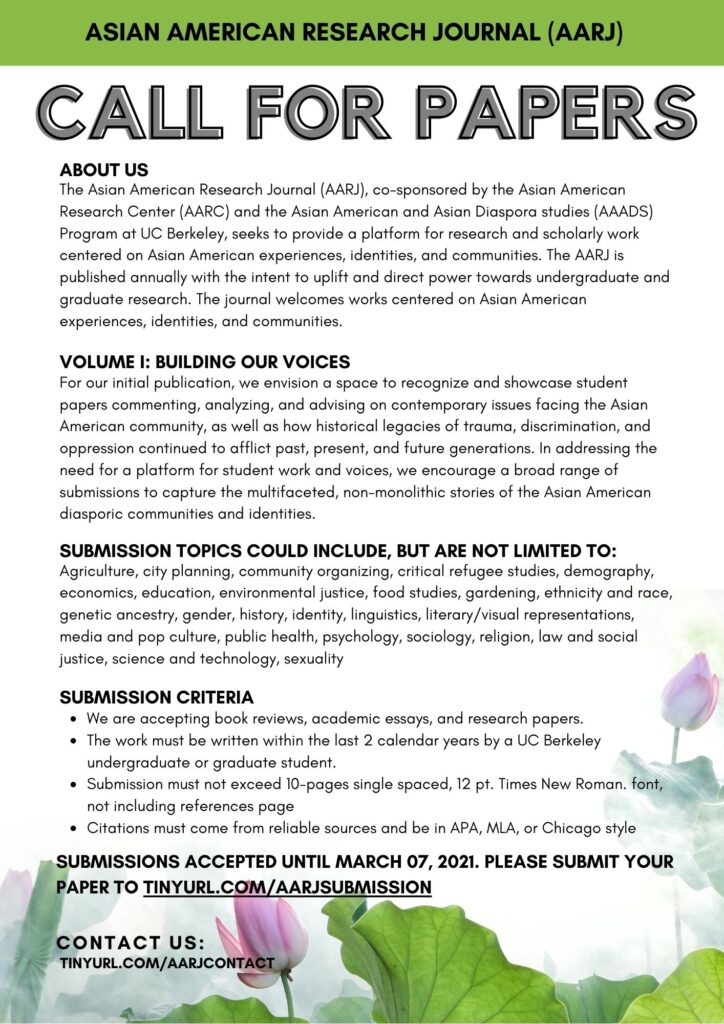 The Asian American Research Journal (AARJ), co-sponsored by the Asian American Research Center (AARC) and the Asian American and Asian Diaspora studies (AAADS) program seeks to provide a platform for research and scholarly work centered on Asian American experiences, identities, and communities.
Submission are accepted until March 7th, 2021. Please submit your paper to tinyurl.com/aarjsubmission.
Contact us at: tinyurl.com/aarjcontact.