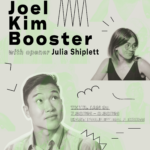 News Flash! SUPERB, a student entertainment group on campus, is proud to invite Joel Kim Booster, a up and coming comedian!   As a queer Korean American, Joel's experiences has been the foundation for most of his material. Ranging from gay dads to dating apps, from college to Asian parents, to growing up as an […]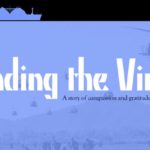 Film producers Barre Fong and Lauren Vuong showcase a story of the Vuong Family, where following the conclusion of the Vietnam War, and years of resilience in the process of their resettlement, they embark on a emotionally driven journey to identify their rescuers. The documentary showing will be at Wed, November 14, 2018, 6:30 PM […]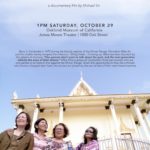 You are invited to the premiere of Michael Siv's documentary "Daze of Justice" at 1PM on October 29th, 2016 at the Oakland Museum of California. "Born in Cambodia in 1975 during the bloody regime of the Khmer Rouge, filmmaker Mike Siv and his mother barely escaped the infamous "killing fields."  Growing up, Mike has been […]
By
jliu
on March 31, 2015
Please join us for a screening of the film DELANO MANONGS: FORGOTTEN HEROES OF THE UNITED FARM WORKERS MOVEMENT with filmmaker Marissa Aroy and a reading from Lysley Tenorio's Monstress: Stories on April 15th 4:00 – 5:30 PM at the Multicultural Community Cneter (MCC). Meet Marissa and Lysley and enjoy light refreshments.
By
ehkim
on April 9, 2012
See original article here U.S. Colleges Embrace Asian American Studies By Louise Fenner | Staff Writer | 04 April 2012 Washington — Asian American Studies, an academic curriculum that looks at the experiences and contributions of the United States' fastest-growing racial group, is expanding to more and more U.S. campuses. The field is also evolving […]
By
ehkim
on August 4, 2011
Coming to San Francisco this fall, the Filipino American International Book Festival is the largest gathering of authors of Filipino heritage from around the world.  From their website: "FILBOOKFEST celebrates the richness and fusion of Philippine and Filipino American culture through literature, visual arts and music. It'll be held on Fulton Street in San Francisco, […]
Piketlayn Cantata: A Worker's Song Cycle Sat April 30, 8PM Sun May 1, 6PMBayanihan Community Center 1010 Mission St @ 6th St San Francisco, CA 94103 Tickets: $13 advance, $16-20 @ the door https://www.brownpapertickets.com/event/165230 or call (800) 838-3006 In an original song cycle written by acclaimed Filipina poet and playwright Joi Barrios, we follow […]
Check out Charlie Nguyen's film, "The Son," which he produced in Elaine Kim's "AAS 171: Asian Americans in Film and Video" class:
Korean diasporic queer, disabled, and feminist activists Stacey Milbern and Mia Mingus "have decided to live together and create/cultivate interdependent queer disabled korean diasporic radical women of color home together." As Stacey writes, "We are embarking on a journey together to put pieces of disability justice into practice, love each other and live on the […]
Check out this original Khmer song by UC Berkeley alumna Laura Mam. You can hear more of Laura's music on her YouTube channel LauraMamMusic.