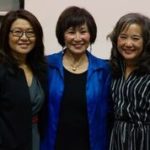 Brief Words With AAADS Coordinator, Professor Lok Siu: Dear Friends, Thank you for attending our homecoming event, The Future of Asian Americans in a Multiracial United States.  With over 300 people in attendance, the panel explored the legacies of the Third World Liberation Front and Asian American Studies, as well as their continued relevance to our current […]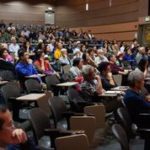 Thank you everyone for coming to this year's AAADS Homecoming event! With students, faculty, and alumni invested in community building for years to come, we wanted to share how our community forged lifelong memories together! From us, and to you, here are the snapshots of these memories.
The Spring 2012 Majors Dinner took place on Friday, April 28th. AAADS Professors and majors gathered in Sura Restaurant in Oakland to celebrate the end of the semester.
By
ehkim
on October 15, 2011
Photos courtesy of Lana Choi Photography. Click image for full slideshow.