New documentary on JA incarceration screens May 13 in Mill Valley



BAY AREA PREMIERE at DocLands Film Festival!
Buy Tickets Now!
American documentary photographer Dorothea Lange was hired to capture images of the lives of Japanese-Americans who were forcibly interned during WWII. Using her starkly moving photographs to tell their stories, Lange bore witness to those who were imprisoned. Until now, this body of work was buried in the National Archives. Featuring actor George Takei (best known for his role in Star Trek), who was interned in the camps with his family as a small child, these timely portraits speak volumes in support of activism against racism today.
In Person: Director Abby Ginzberg; Co-Director/Editor Ken Schneider; Executive Producer Jonathan Logan; Film Subjects Satsuki Ina, Karen Korematsu
Saturday, May 13th at 4:00 PM
CineArts at Sequoia Theater, 25 Throckmorton, Mill Valley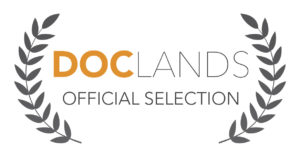 Followed by a post-screening discussion with filmmakers, Abby Ginzberg and Ken Schneider, Satsuki Ina and Karen Korematsu, who are featured in the film and Fatima Hansia, Community Relations Coordinator at Islamic Center of Mill Valley.
View the Official Film Trailer here: https://www.thentheycamedoc.com/trailer/
---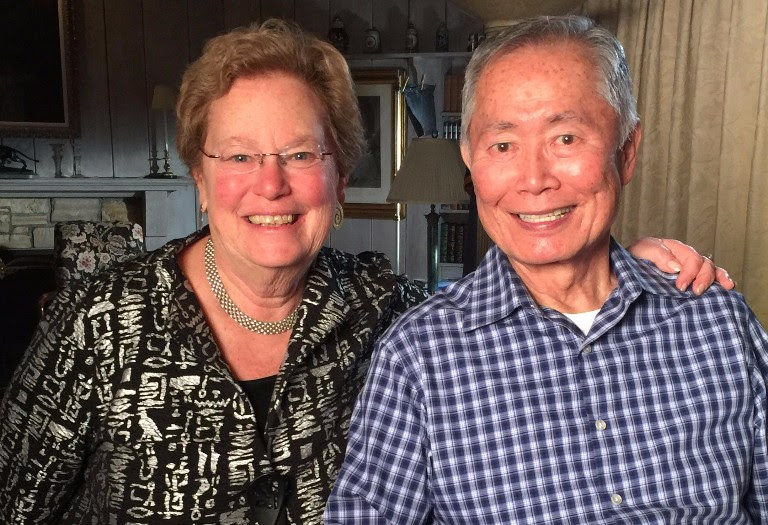 Please join us at our Bay Area Premiere of the film, And Then They Came for Us, with co-directors, Abby Ginzberg and Ken Schneider, Executive Producer, Jonathan Logan, and those featured in the film, Satsuki Ina, Karen Korematsu, Betsy Partridge and others.
(L to R) David Flores, Ashley James and Jon Oh
Featured along with George Takei are the stories of others who were incarcerated. The film shines a spotlight on Dorothea Lange's moving and emotional photos of the registration and subsequent incarceration of thousands of Japanese Americans, which have been buried in the National Archives for decades.
Lange bore witness to one of the most egregious violations of civil rights in American history and her photos speak volumes about not only the cost to those who were imprisoned but to the country as a whole.  One need only look at these photos to understand why we must stand together and oppose a Muslim registry.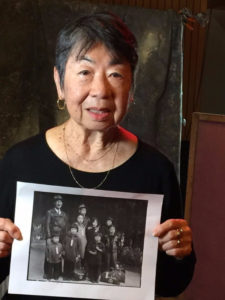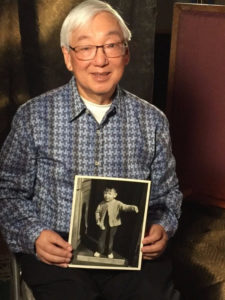 (L to R) Kay Mochida Akuma with family photo by Dorothea Lange at time of incarceration, Bruce Tsurutani with photo of him as child in Manzanar
---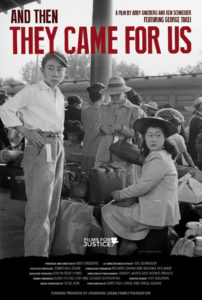 "It has been an honor to interview George Takei, Satsuki Ina and many others who were incarcerated during World War II for this film.  Their commitment to seeing that such a violation of civil rights never happen again has put Japanese Americans in the forefront of the opposition to the Muslim registry.  As And Then They Came for Us demonstrates, we all need to stand up against current efforts to target Muslims and immigrants.  People were silent while Japanese Americans were registered and shipped off to prison camps. Today we must speak out!!"
– Director/Producer, Abby Ginzberg
Please follow us on Facebook, Twitter, and Instagram for the announcement about the film's release. Please consider donating to the film to help support its completion and outreach.