Hmong American Political and Civic Engagement Book Talk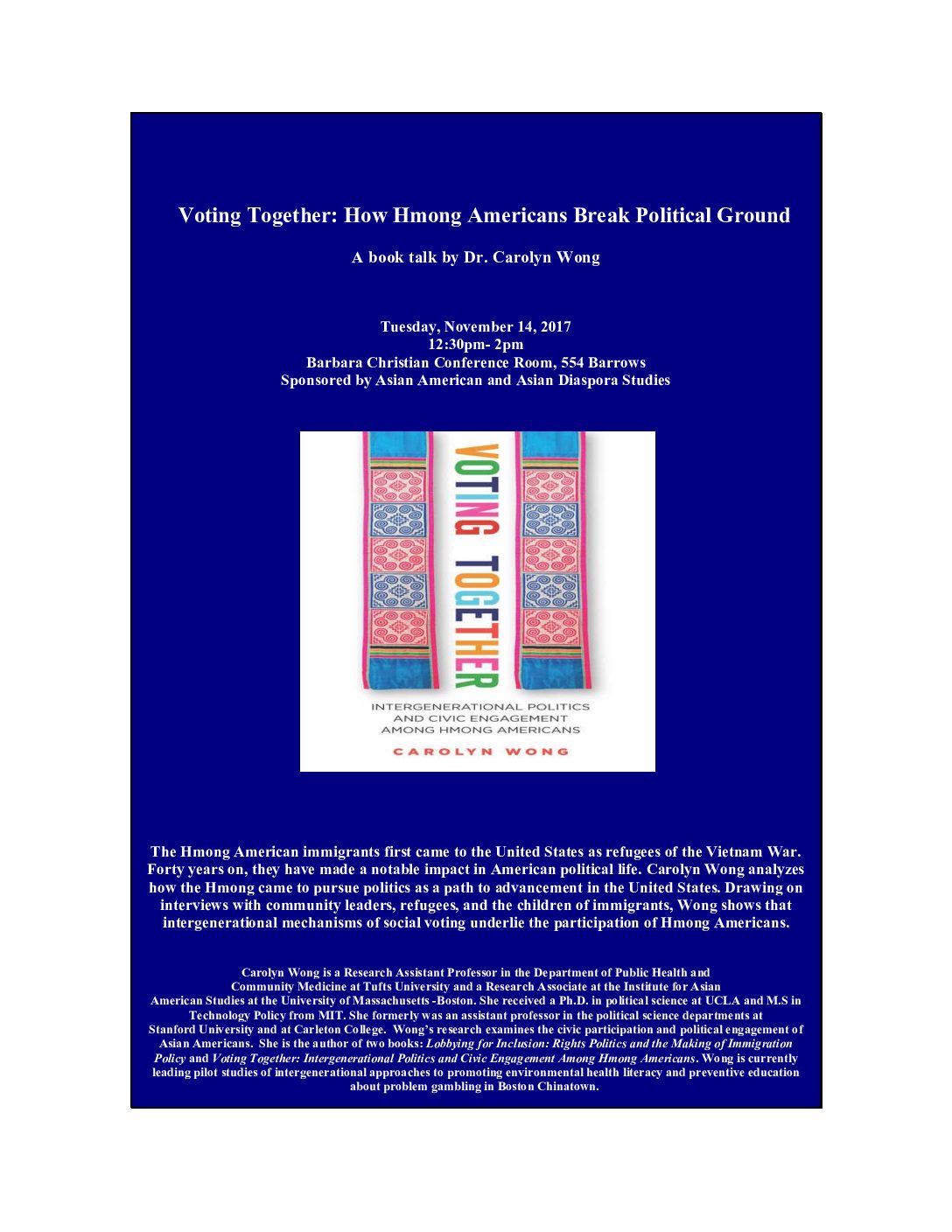 Voting Together:
How Hmong Americans Break Political Ground
A book talk by Dr. Carolyn Wong
Tuesday, November 14, 2017
12:30pm- 2pm
Barbara Christian Conference Room, 554 Barrows
Sponsored by Asian American and Asian Diaspora Studies
The Hmong American immigrants first came to the United States as refugees of the Vietnam War. Forty years on, they have made a notable impact in American political life. Carolyn Wong analyzes how the Hmong came to pursue politics as a path to advancement in the United States. Drawing on interviews with community leaders, refugees, and the children of immigrants, Wong shows that intergenerational mechanisms of social voting underlie the participation of Hmong Americans.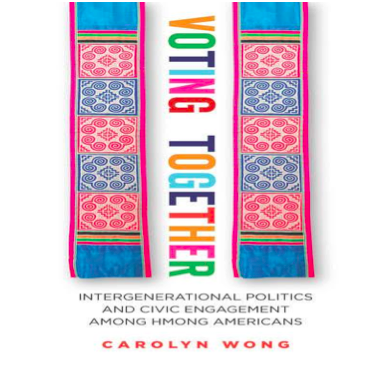 Carolyn Wong is a Research Assistant Professor in the Department of Public Health  and Community Medicine at Tufts University and a Research Associate at the Institute for Asian American Studies at the University of Massachusetts -Boston. She received a Ph.D. in political science at UCLA and M.S in Technology Policy from MIT. She formerly was an assistant professor in the political science departments at Stanford University and at Carleton College.  
Wong's research examines the civic participation and political engagement of Asian Americans.  She is the author of two books: Lobbying for Inclusion: Rights Politics and the Making of Immigration Policy and Voting Together: Intergenerational Politics and Civic Engagement Among Hmong Americans. Wong is currently leading pilot studies of intergenerational approaches to promoting environmental health literacy and preventive education about problem gambling in Boston Chinatown.