Guest Speaker Joyce Xi Speaks at UC Berkeley Lecture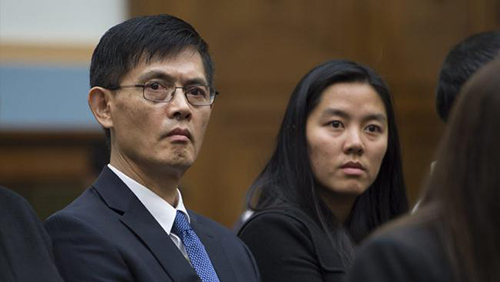 News Flash! Today in Tuesday, November 6, 2018, from 11am-12:30pm, in 101 Morgan Hall, Joyce Xi, daughter of Xiaoxing Xi, will be discussing the racial profiling of Asian American scientists, and her experience in fighting for her father's justice!
Xiaoxing Xi (Chinese: 郗小星; pinyin: Xī Xiǎoxīng; born 1958) is a Chinese-born American physicist. He is Laura H. Carnell Professor of Physics at Temple University in Philadelphia, and was chairman of Temple's physics department.
In May 2015, the United States Department of Justice arrested him on charges of having sent restricted American technology to China. In September 2015, he was completely cleared, and the charges against him dropped when independent scientists discovered that the prosecutors had misconstrued or misunderstood the evidence against him. Despite this, the US government has not paid Xi compensation in any form.