Matsui Center: Leonard D. Schaeffer Fellows in Government Service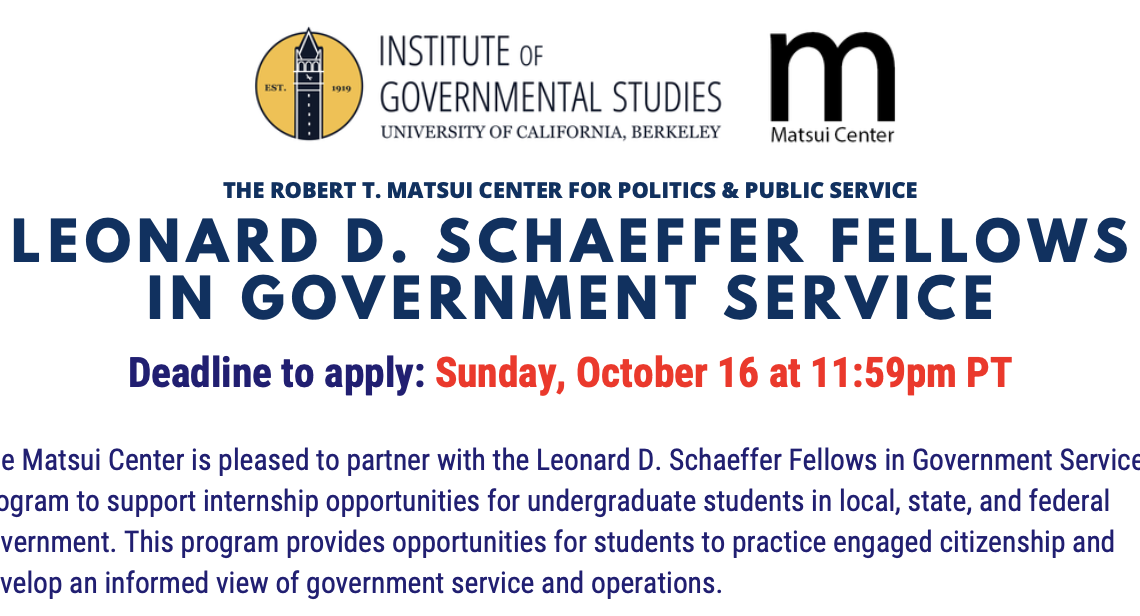 The Matsui Center's Leonard D. Schaeffer Fellows in Government Service program offers undergraduate students the opportunity to get firsthand experience in government. Fellows secure a 10-week, full-time summer internship with a government agency or elected official at the federal, state or local level. In additional to their summer internship experience, Fellows attend a 3-day professional conference in Washington, DC and benefit from professional development, mentorship, and networking opportunities. Fellows receive a $5,500 stipend to help cover living costs and transportation.
Deadline to Apply: Sunday, October 16 at 11:59pm PT
Requirements & Eligibility: Click Here
Information Session: Prospective applicants are invited to attend a Schaeffer information session to learn more about the program.
Date: Thursday, September 22, 2022 @ 6:30-8pm PT
Location: 109 Moses Hall
*This is a hybrid event. Visit our website (igs.berkeley.edu/events) to register.