Matsui Center: Cal-In-Sacramento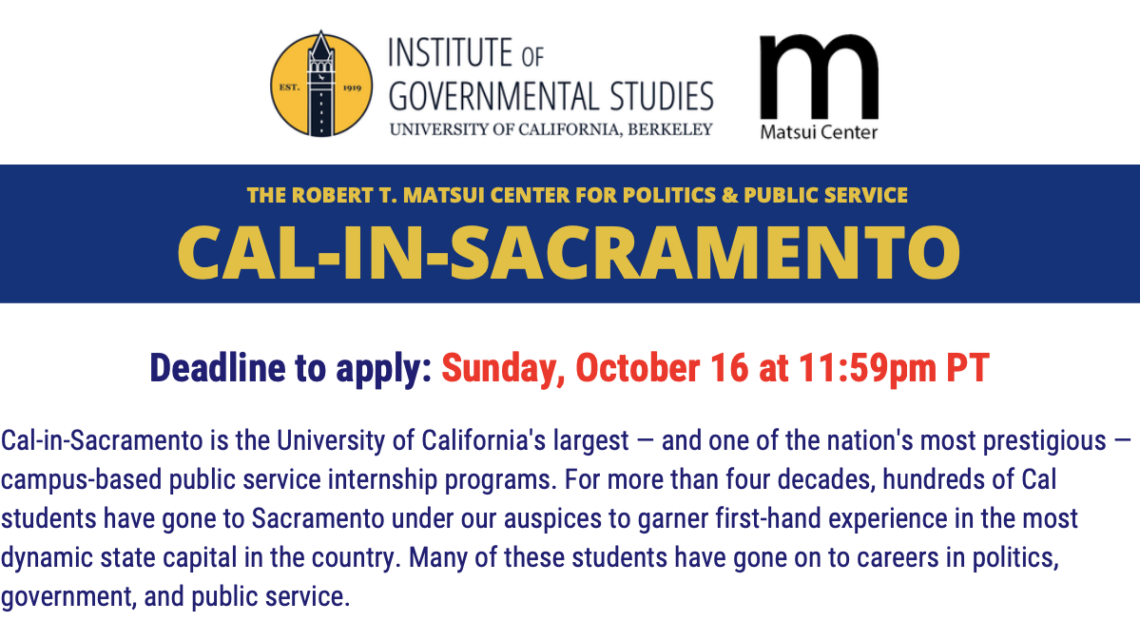 The Matsui Center's Cal-in-Sacramento Fellowship program is the University of California's largest — and one of the nation's most prestigious — campus-based public service internship programs. Each year, the Matsui Center sends 30 UC Berkeley undergraduates to California's capital for eight-week public service internships. Fellows prepare for their summer internships by taking a required 3-unit course on California politics. During the summer residency, Fellows also conduct original research on a topic impacting Californians.* Cal-in-Sac Fellows receive free housing in Sacramento as well as a modest living stipend.
Deadline to Apply: Sunday, October 16 at 11:59pm
Requirements & Eligibility: Click Here
Information Session: Prospective applicants are invited to attend a virtual Cal-in-Sac information session to learn more about.
Date: Thursday, September 22, 2022 @ 6:30-8pm PT
Location: 109 Moses Hall
*This is a hybrid event. Visit our website (igs.berkeley.edu/events) to register.