Paid Summer Internship at FAMSF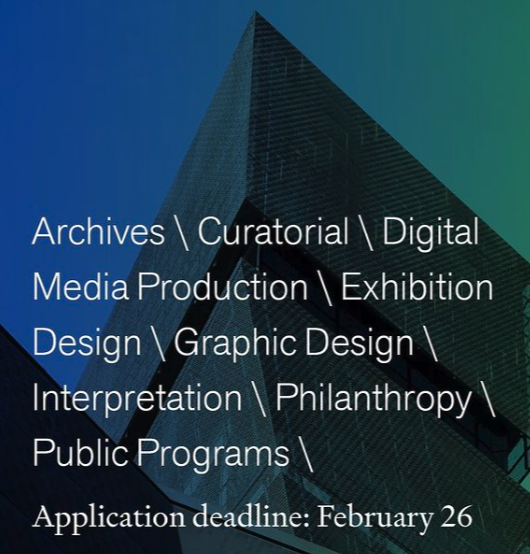 The Fine Arts Museums of San Francisco (FAMSF) Summer Internship program is designed to be an introductory professional experience, typically for students, emerging professionals, and those just entering the workforce, who are interested in a career in museums or the arts and who are passionate about equity and inclusion. Interns will gain knowledge of museum careers and culture, receive mentorship from full-time staff, hands-on project experience and feedback, and join a network of emerging museum professionals.
Here are some key details about this internship:
Program Dates: Tuesday, June 20 – Friday, August 11, 2023
Time & Pay: 35 hours a week at $18.75/hr
Participating Departments (8): Archives, Curatorial, Digital Media Production, Exhibition Design, Graphic Design, Interpretation, Philanthropy, and Public Programs.
Program Format; On-site, working from the museums.
Application Deadline: Sunday, February 26, 2023
Application Link: https://famsf.snaphire.com/jobdetails?ajid=PbxV7
Lastly, FAMSF is deeply committed to supporting the needs of our immediate community. In line with this objective, the summer internships are designed for those who live or go to school in the nine Bay Area counties.
If you have any further questions, please contact humanresources@famsf.org.