Looking Back at Years of Service: The AAADS 50th Anniversary Newsletter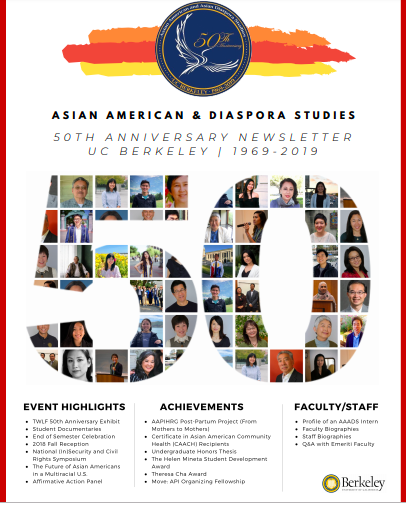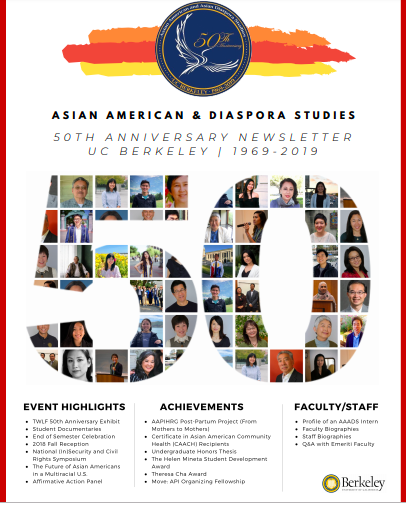 As we come together as a community, we take a step back to contemplate about the challenges and accomplishments of  the Asian American and Asian Diaspora Studies program at Berkeley. And to pass on our collective memory, we endeavor to document our experiences so that future generations can continue to reflect on our 50 year journey.
Moreover, the 50th Anniversary Newsletter showcases the attempts made by students, community activists, and faculty to fulfill the mission of AAADS as a force of accountability, and a space for continued dialogue. Enclosed below is a snapshot of these continued efforts.
AAADS Newsletter [FINAL V.3] (1)